At Sunset Homes
Our focus is to help those who Rent learn the benefits of Homeownership. We guide you through the buying process every step of the way, working with challenged credit and situations when others turn you away.
We have been in the business of creating people's dream homes for more than 20 years. Each month we purchase several homes and rehab them to make them great. Starting with a 6 point inspection, the home is then updated from top to bottom with a high attention to detail.
Higher Quality than a Rental Property!
For each home we rehab, we first start with a thorough inspection of the property. We do a foundation inspection, termite inspection, sewer lateral inspection, electrical system, plumbing, etc.

What sets us apart from our competitors is that we study what the trends in high end properties and put those designs into our homes. We are careful to put a lot of attention into the details, which makes all the difference.

Additionally, each home comes with a Home Warranty to cover the costs of repairs with only a $75 deductible!
What Your Landlord Knows That You Don't
Home owners on average save 50% a month compared to renters

On top of that, we sell our homes with a Home warranty that covers the costs of repairs. If the air conditioner breaks it's only $75 to have a maintenance person come out and fix or replace it.
How do you qualify for a Sunset Home?
How do you qualify for a Sunset Home?
We are looking for someone who wants to become a homeowner

Full time employed, collecting VA, or Soc. Sec. for the last 2 years without any major gaps

Income over $2,000 a month

No Bankruptcy, Foreclosure or Car repo last 4 years

No Section 8

Credit score at least 620 FICO or 580 for Vets – Go to creditchecktotal.com to get your real FICO score it's $1 for 7 days. 
Our Work
Sunset Homes takes a lot of pride in the work and craftsmanship that goes into each home. Starting with the 5 point inspection, the homes are updated from top to bottom with high attention to detail.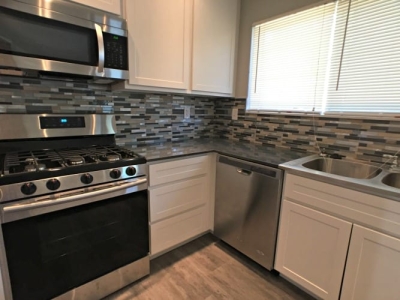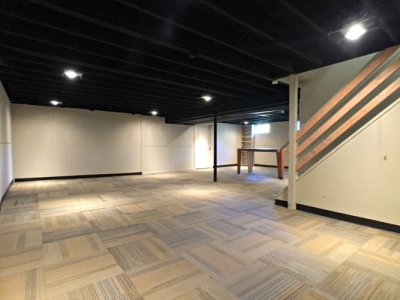 Testimonials
It was very nice. Everybody was very sweet, personable, and I really enjoyed the whole home buying experience.

[The home] is beautiful; we like everything you guys did to it. We are really excited to finally get to move in!

My experience with sunset capital was great. I really love how helpful Dave on his team was. I was able to call him anytime and he was always there to help me.

Closed on my new home April 22, 2015 only after a 1 1/2 month closed super fast. I recommend Sunset Capital. I had the most excellent experience with David. He made our family's dream of finally owning our own home come true. If it wasn't for David it wouldn't have happened. Anytime I had a question or any problems with anything, David was there to answer his cell and make sure whatever the problem was got fixed. I definitely will recommend any friends and family that are looking to buy a house go talk to David he will get you in the home you always wanted. Thank you so much David for everything. It means so much to me and my family we love our new home, it's just perfect. It wouldn't have happened without your help. Patty you're awesome as well thank you for all your help too.

Great honest guy. Integrity is a must in the home buying process and Dave is truly a man of his word. He went above and beyond to help me in my home buying process. I would recommend him and Sunset Capital to anyone. I was credit challenged and Dave helped me with a lot of useful info on raising and maintaining a good credit score. He even gave me discounts during the purchasing process when I did qualify for the FHA down payment assistance.

David from Sunset Capital was awesome! During the entire process of purchasing the property he was very efficient and diligent in making sure everything was taken care of. Whatever i needed he was available and quick to respond to my concerns or needs. I have already recommended friends and family members looking to move or sale their home. Great Company and Great Guy!!!

My experience with Sunset Capital was awesome, he answered every question I had even when at one time I was in doubt about continue on with the house. Our home is beautiful the process was great, I would recommend Sunset Capital to another person, or couple who is interested in purchasing their home. A Very satisfied customer.

I'm a property inspector and have inspected properties for buyers where Sunset Capital was the seller. I have found their properties to be among the best I inspect from property developers in the area. And yes, I have found things wrong in properties they have remodeled. However, they were quick and professional with their fixes to the problems. One of the buyers I recently inspected for (Kat Sanders) posted a photo of her closing on her Facebook page. She was really happy with her whole experience with Sunset Capital and Dave Dye (she got over 180 likes and about 40 comments). As an inspector, I never tell a client whether or not they should buy a home i inspect for them. I give them information about the condition of the home and the decision is theirs. However, if you're going to buy a home from a remodeler, I recommend you check out Sunset Capital.

Sunset Capital has turned an unfortunate situation into a new fresh opportunity. Prior to working with this company I was unaware of my credit score and financial abilities. After working with David Dye and his wonderfully enthusiastic son, Dustin Dye, I came to realize that I was financially able to purchase a home and save thousands of dollars each year. Holding my hand through the process this company organized not only a home to suit my needs and expectations, but also found a way to secure a mortgage under my tight budget. I now live in a home twice as big as the one I was renting for a few hundred dollars less each month. Thanks for all your help I know the processes was not easy, but your patients and honesty paid off. I would recommend this company to anyone else who is looking to save money and become a homeowner!